Inverloch Accommodation Search
For Cheap, Luxury or Discount Hotels around Inverloch
Accommodation in Inverloch, Victoria
Inverloch is a popular tourist destination in Victoria, Australia. Visitors come here to enjoy the beautiful beaches, hiking trails, fishing opportunities, and breathtaking scenery. If you're planning a trip to Inverloch, finding the perfect place to stay is essential. From budget-friendly options to luxury resorts, Inverloch offers a variety of accommodation to suit every need and budget.
Motel Accommodation
For those looking for an affordable and comfortable stay, motel accommodation is a great option. Inverloch has a range of motels, including the Inlet Hotel Motel, the Inverloch Central Motor Inn, and Inverloch Motel. The rooms are spacious, clean, and come with all the basic amenities you need for a comfortable stay. These motels are located close to the beach, restaurants, and shops.
Holiday Homes
If you're traveling with family or a large group, a holiday home could be the perfect accommodation choice. Inverloch has a range of holiday homes offering spacious and private living areas. Some popular options include the Inverloch Beach House, the Inverloch Coastal Retreat, and the Inverloch Serenity. These holiday homes come with all the essential facilities that you need for a comfortable stay and are ideal for families seeking privacy and independence.
Bed and Breakfast
If you're looking for a cozy and personalized stay, a bed and breakfast could be the perfect option for you. Inverloch has many bed and breakfasts that offer snug rooms, home-cooked breakfast, and personalized services. Lorneslea B&B, Inverloch Coastal Accommodation, and Bayside Retreat are some popular bed and breakfast options. These accommodations are ideal for couples seeking a relaxing and intimate getaway.
Resorts
For those seeking a luxurious and indulgent stay, Inverloch has some excellent resorts. Among them is the RACV Inverloch Resort, which offers luxurious and spacious rooms, gourmet dining, a spa, and a range of activities. The Inverloch Coastal Resort is another popular option that offers beautiful coastal views, a gym, and modern facilities.
Inverloch offers a range of accommodation to suit every need and budget. Whether you're looking for a budget-friendly motel, a private holiday home, an intimate bed, and breakfast or a luxurious resort-style stay, Inverloch has something for everyone. Book your accommodation now and experience the beauty of this stunning Vicotrian town.
This is the worlds leading discount accommodation cross search engine

save up to 80%


This is the same set of services most travel agents use, Free to bookmark and share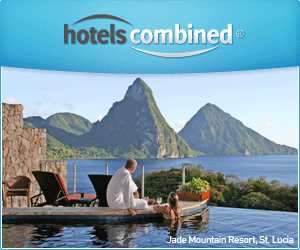 This is the site for Inverloch Victoria . Are you searching in the right Australian Region?
MOVE PORTAL